Nope...not by a long shot.
Right about here is where lots of brands would smack a flowery description down about the heartfelt work they're selflessly conducting on behalf of this big blue planet we call home.
But damn, we aren't perfect. And we won't pretend to be.
This isn't a chest beating contest, after all. Achieving sustainability is a continuous process - and one that we care a whole lot about. We know we've got a long way to go and we'll be the first ones to admit that to you. Here's what we're doing right now to pitch in and help take care of this big blue planet.
First off, we're making our clothing from two really kickass recycled materials.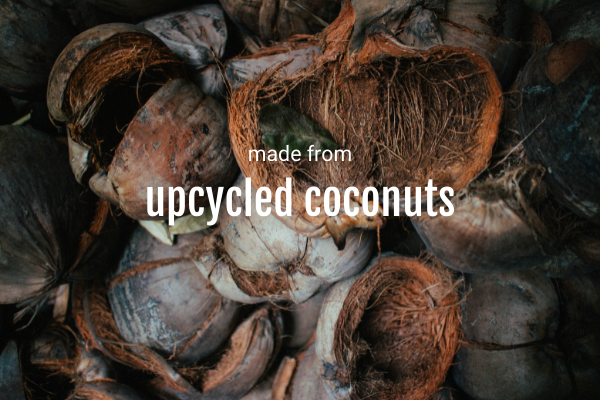 Up-Cycled Coconuts
A fiber made from discarded coconut shells, cocotex is weather resistant, odor resistant, and most importantly, recycled. The process of upcycling converts waste into want.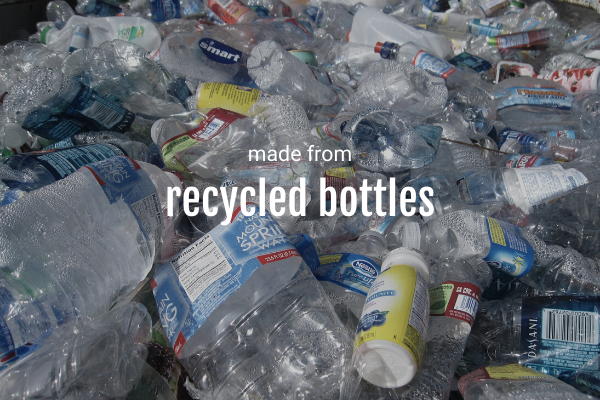 Recycled Plastic Bottles
First, the plastic bottles are stripped of caps and labels and cleaned. They are then processed into flakes, chopped up, melted down, and textured. The resulting fiber is resilient, durable, and superbly suited to be used in the fabric of buttery-soft clothing.
50 BILLION
coconuts discarded yearly
80%
of plastic bottles end up in landfills
6+
plastic bottles make up each product
Start small, aspire big.
Sustainability is in the details. It's in the simple stuff you can easily control. For example, all of our packaging is made from recycled plastic. As a brand, we only work with ethically certified factories with regular inspections. And we're thrilled to announce that our team is building out a clothing repair program.
These are straightforward changes every brand can begin implementing. We believe you should start small, but aspire big.
So what's the
BIGGEST

thing we're doing?

The biggest, most substantial thing we're doing on the sustainability front is learning.

We're open to learning from other brands and fabric suppliers. We're open to learning from our lovely customers and fellow soft shorts lovers. We're open to implementing change as it happens.

We're not the most sustainable brand on Earth. But we're on our way. Thanks for helping us get there.

- Mariah & Tray
Got rad sustainable ideas?